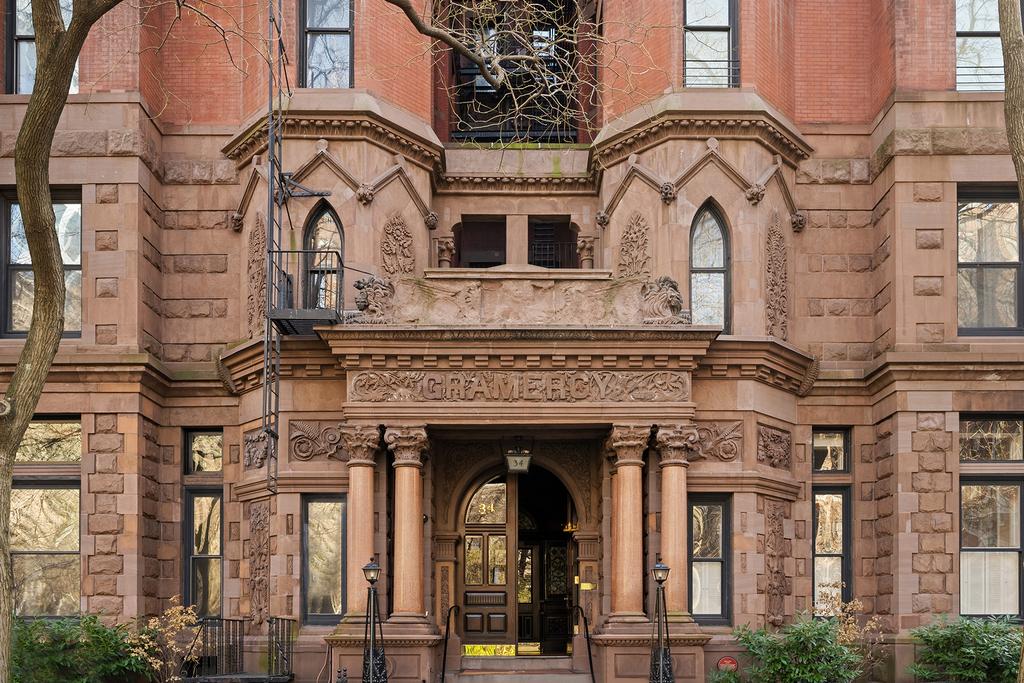 It's no secret New York real estate is hard to come by, but if you're a certain Tonight Show host, transforming four Gramercy Park apartments into a single family dwelling is no big deal. With the home of Jimmy Fallon and wife Nancy Juvone recently hitting the market, we've been given another rare glimpse into the A-list world of home renovations, thanks to Sotheby's International Realty. And boy, have they done a lot of work.
Situated in a beautiful landmark building at 34 Gramercy Park East, the 4,950 square-foot home features six bedrooms and five bathrooms spread out over three floors, and has been carefully refurbished to honour the building's heritage details. The couple chose to restore the window frames and casings, and retain the original hardwood floors, a choice that undoubtedly complements their collection of vintage furniture and unique patterned wallpaper.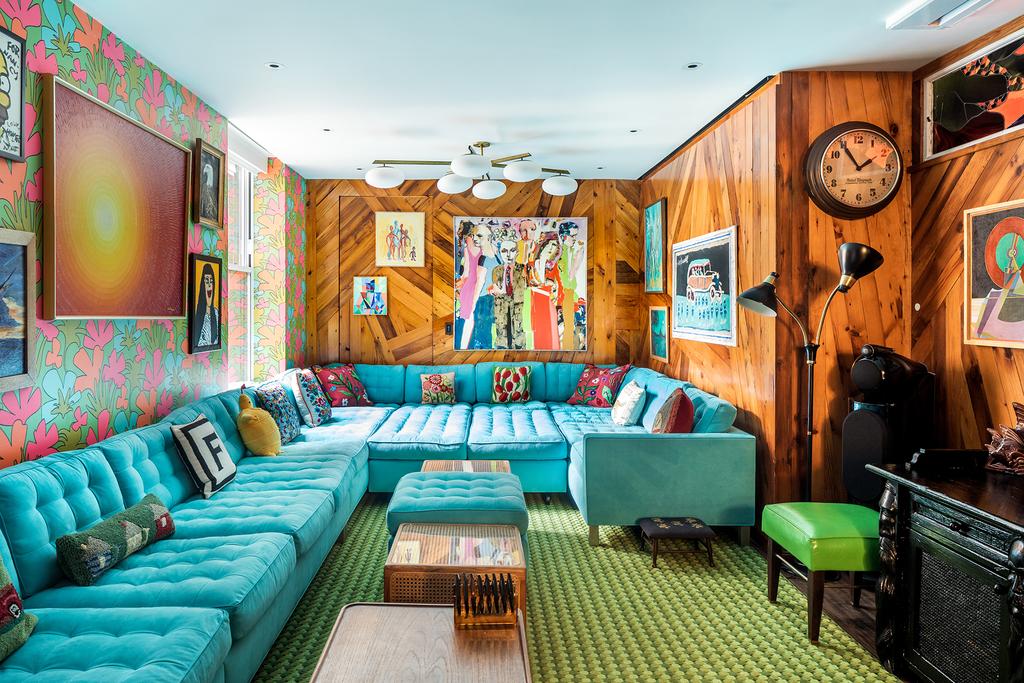 Upon entrance on the seventh floor, the entry foyer opens to a living room featuring vintage wallpaper from the '40s and wood-planked walls designed by Bednark. A bold turquoise-coloured couch grounds the effervescent space, which also features an in-ceiling projector.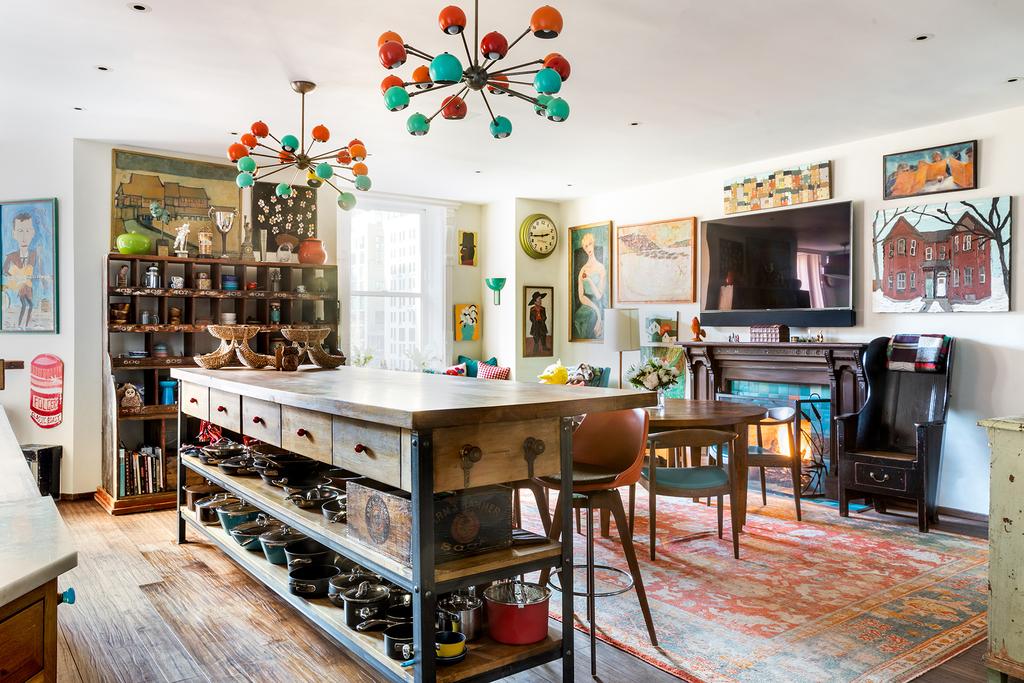 On the same floor, you'll find the kitchen, which has been lovingly covered in wall art and colourful light fittings. Custom cabinetry with E.R. Butler hardware and a gas-powered fireplace maintain its rustic appeal, while the windows look out onto Gramercy Park below.
There's enough bench and table seating for up to 14 people.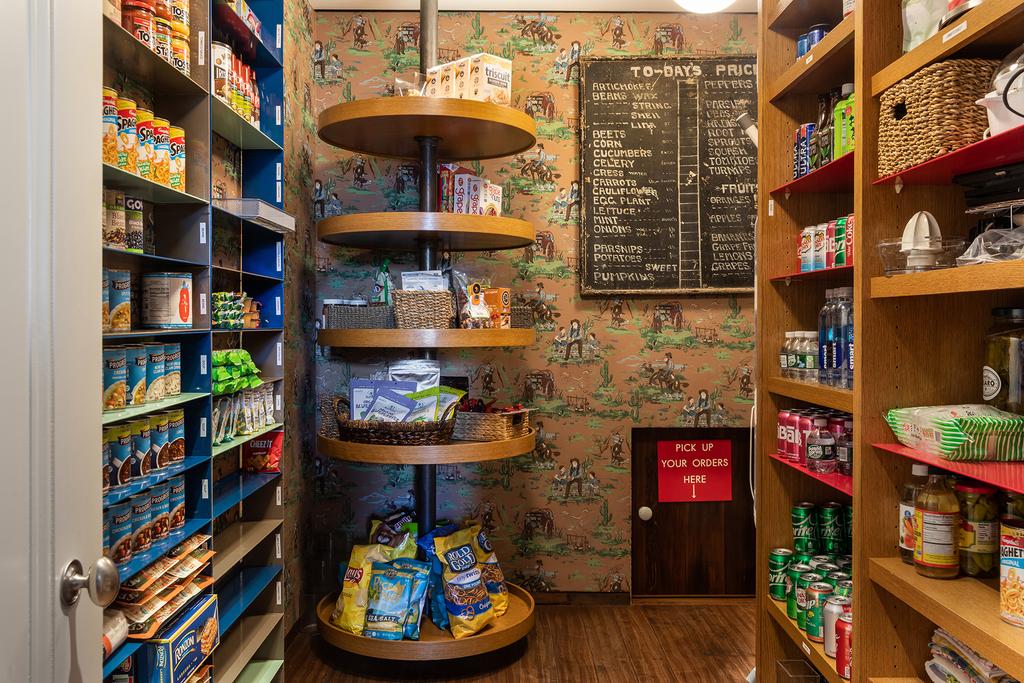 Adjacent to the kitchen, a walk-in pantry—which was once a sound studio—also features lively wallpaper.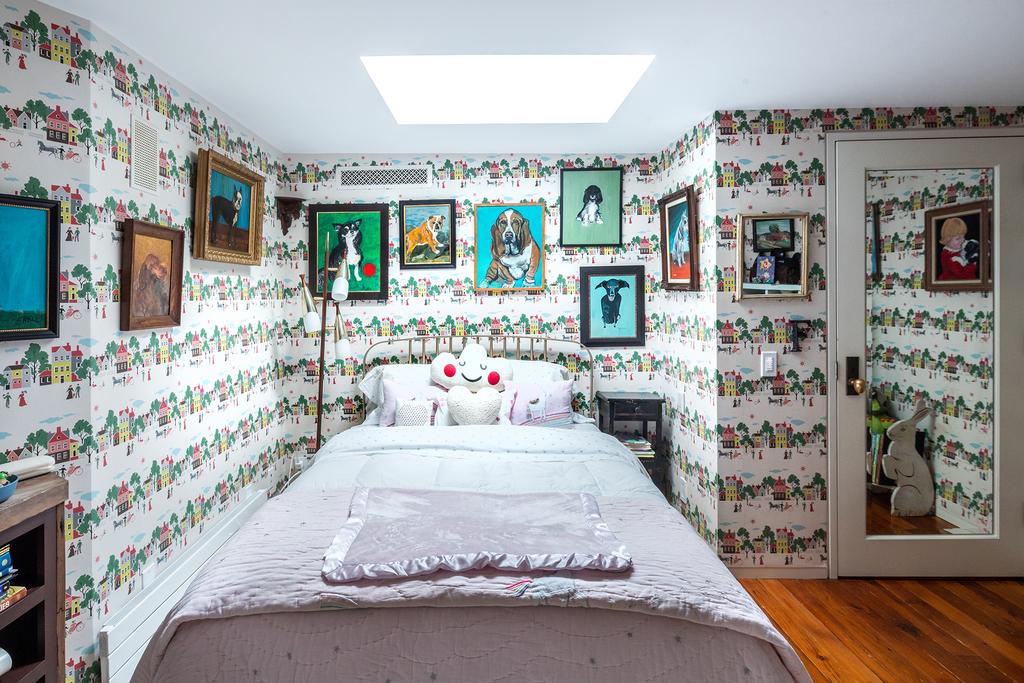 Also on the seventh floor, you'll find two large bedrooms with bathrooms, a home office and laundry room complete the seventh floor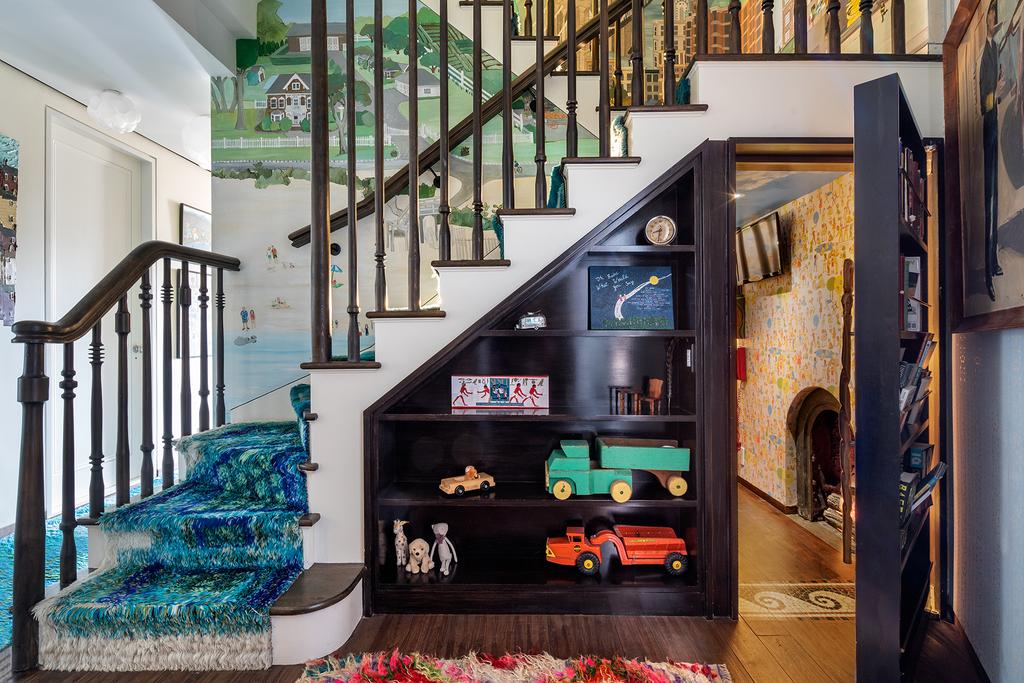 At the centre of the home, a custom-crafted staircase unites the three floors, punctuated by a storybook wall mural.
Read More: vogue