WHAT ARE COVID VACCINE PASSPORTS FOR TRAVEL?
As the name suggests, this would be proof that the holder has been vaccinated against Covid, allowing them to move freely between countries once more. It's an idea that's been kicking around for a while, but with the rising numbers of British people being vaccinated it's one that's gathering momentum. In early March the EU announced that a proposal for a digital green pass would be put forward on Wednesday 17 March, in order to reboot European tourism by the end of June. These passes would contain details of Covid test results as well as vaccinations – allowing those with a recent negative test to travel. The UK government is also pushing for a system to be in place in time for the summer holidays; on Thursday 11 March, Grant Shapps told the House of Commons that a travel certification will be introduced to allow people to travel abroad, revealing that he has been having conversations with US counterparts and 'many others around the world' in order to get 'travel going again'.
Iceland and Poland have both already started issuing certificates, while Sweden, Denmark and Estonia announced they are developing digital immunity passports. Spain and Greece are both pushing for a speedy implementation – with Spain's tourism minister saying he would introduce a green travel corridor for vaccinated UK residents if the EU failed to develop a working system. Greece has confirmed visitors who are able to prove they have had the vaccine, have antibodies or a negative test will be able to enter the country on holiday from Friday 14 May. And countries including Cyprus, Portugal and Spain have said they welcome fully vaccinated British travellers from May (although Monday 17 May is the earliest that UK residents would be able to travel abroad on a holiday).
WOULD THEY BE LIKE NORMAL PASSPORTS?
No, it would be in the form of a secure digital app that can be quickly checked – and could show vaccination records as well as recent Covid test results.
WOULD CHILDREN NEED THEM?
As yet, there are no plans to vaccinate children under the age of 16 in the UK. So a health passport based purely on whether the holder has been vaccinated or not would be pointless for children. But the proposed EU digital green passes would show recent Covid test results – thus allowing children who tested negative to travel – and it's hoped the UK would follow suit.
WHEN MIGHT VACCINE PASSPORTS FOR TRAVEL BE INTRODUCED?
Travel to the EU may be possible from May – in late February, the German chancellor, Angela Merkel, said that the EU was agreed that certificates were needed and it would take three months to implement. In early March the commission president Ursula von der Leyen confirmed this, saying a proposal for a digital green pass would be presented on 17 March with the intention of kick-starting travel in Europe by the end of June. At the same time, Boris Johnson also said that he's working towards an international passport system in time for summer, and it was reported that a digital vaccine passport, developed by the International Air Transport Association (IATA), could be ready 'within weeks'.
WHAT HAS THE GOVERNMENT SAID ABOUT VACCINE PASSPORTS FOR TRAVEL?
Vaccines Minister Nadhim Zahawi initially ruled out the possibility in early February, saying it would be 'discriminatory', but Health Secretary Matt Hancock then went on to say it was something the government was looking into with other countries. Since then, Boris Johnson has admitted it's something being considered, but there were 'ethical issues' about the role of government 'in mandating… or banning people from doing such a thing.' He added: 'We can't be discriminatory against people who can't have the vaccine, there might be a medical reason, or some people may genuinely refuse to have one.'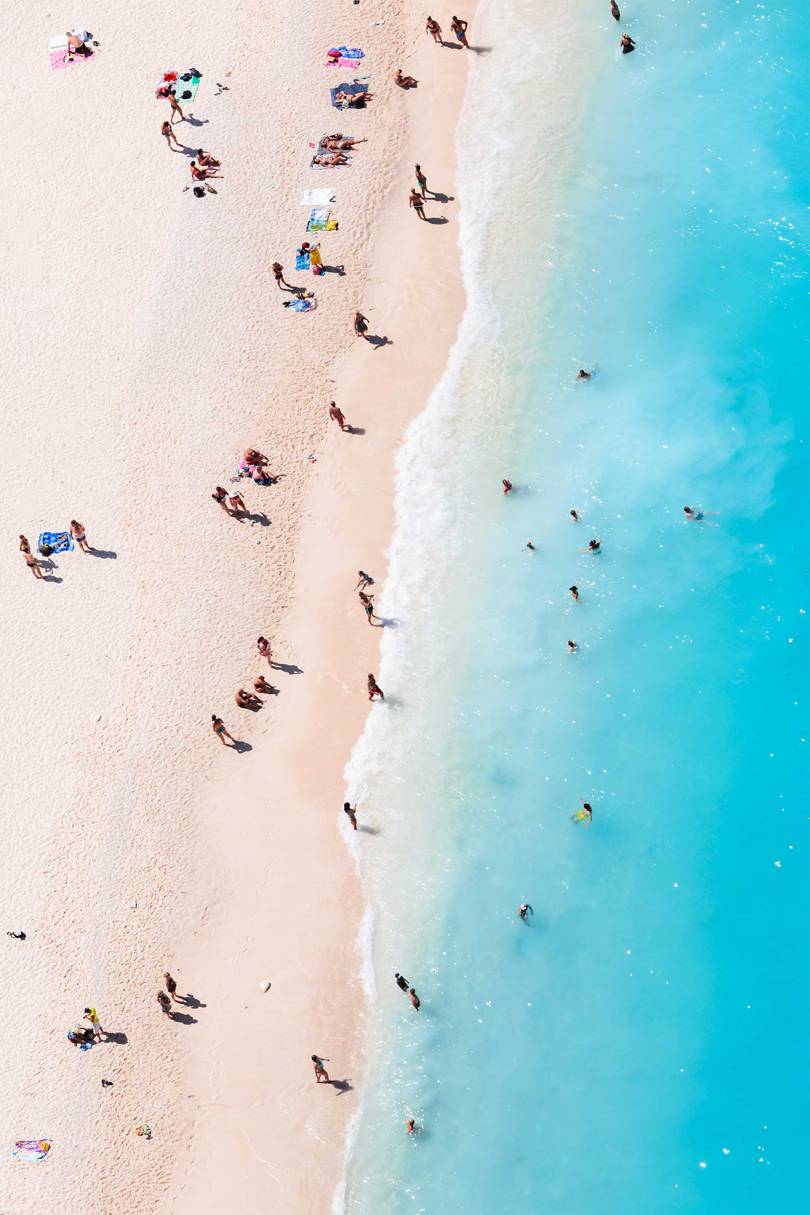 WHAT'S THE RESPONSE BEEN?
Obviously, the travel industry and airlines are very keen for people to get moving again, as soon as it's safe and realistic to do so. Back in 2020, Australian airline Qantas said that, in the future, it would only carry passengers holding a vaccine certificate, while cruise and tour operator Saga said it would only accept customers who had been vaccinated. Destinations reliant on tourism are also keen for vaccine passports to be introduced, with some – such as Greece – calling for a standardised EU certificate to replace the current negative-Covid test one.