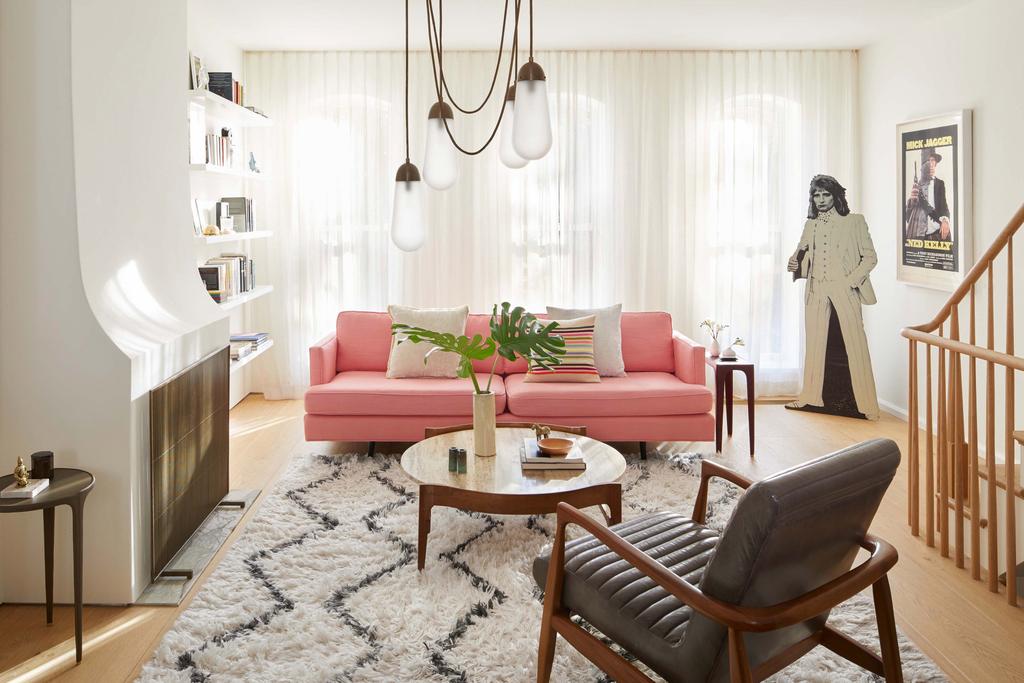 In real estate terms, location is everything. But when you ask an architect, it's rare they'll give you the same answer – they work in details, after all. But for Frederick Tang Architecture, when it came to explaining what was so unique about this classic Brooklyn brownstone, "the location is special," says Frederick Tang, founder, principal architect and director of design at. "The home is part of a series of matching Italianate-style brick row houses built in 1899. [It sits] on a one-block-long street in Boerum Hill known for its row houses, each painted a different colour."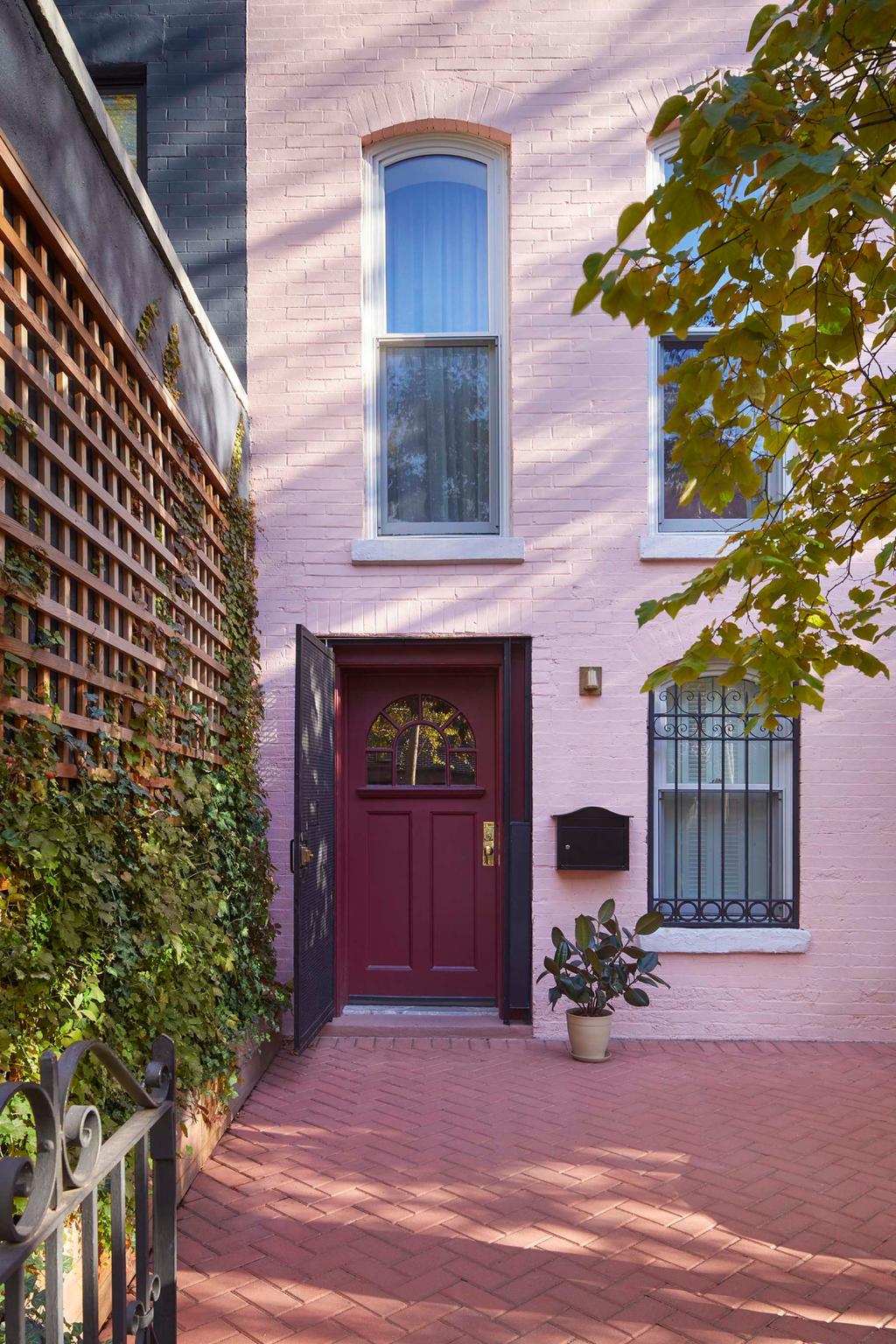 This backgrounder serves to explain why the owners of this extensive, 2700 square-foot renovation, finished it by painting their house a statement-making blush pink, adding a burgundy front door and nicknaming the dwelling 'The Pink House'. It's a move that's nothing short of bold and confident, and one that perfectly fits the career choices of its owners, Australian-born actor Rose Byrne and actor husband Bobby Cannavale. The highly respected Hollywood coupling is known for tackling a number of meaty and diverse roles across film, TV and theatre, and with their two young children in tow, were looking to create a place of refuge in their New York City base.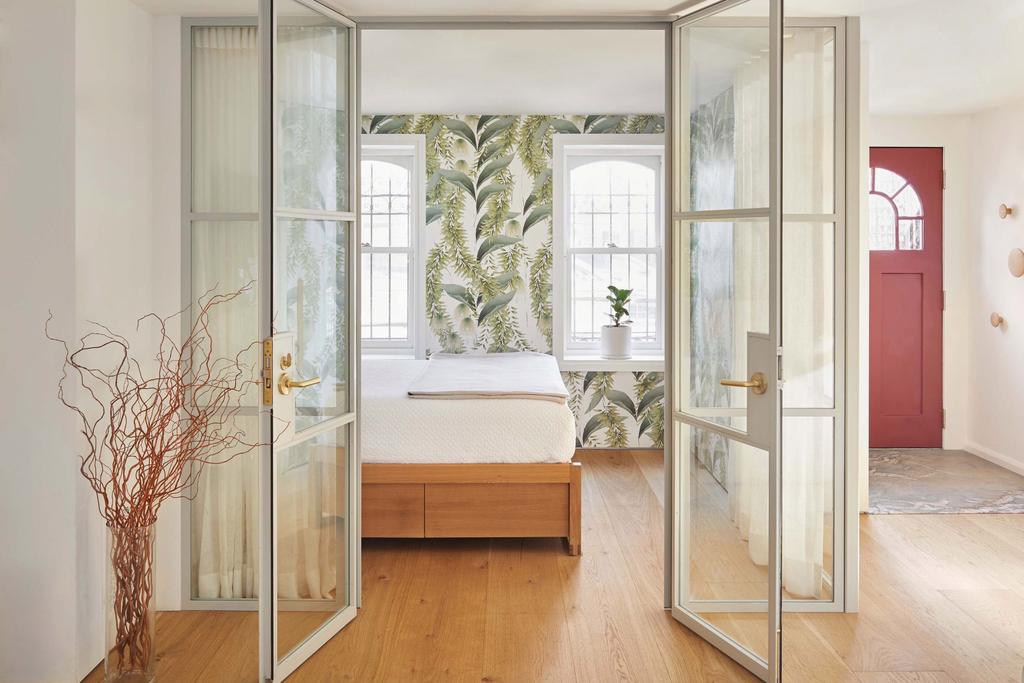 "Bobby and Rose wanted it to feel light and airy, open and modern, but still retain the historic charms of this turn-of-the-century townhouse," explains Tang. The creative couple were keen to embrace colour, requesting the rather unique pairing of pink and green – "in all the shades," smiles Barbara Reyes, director of design, interiors and branding at Frederick Tang Architecture.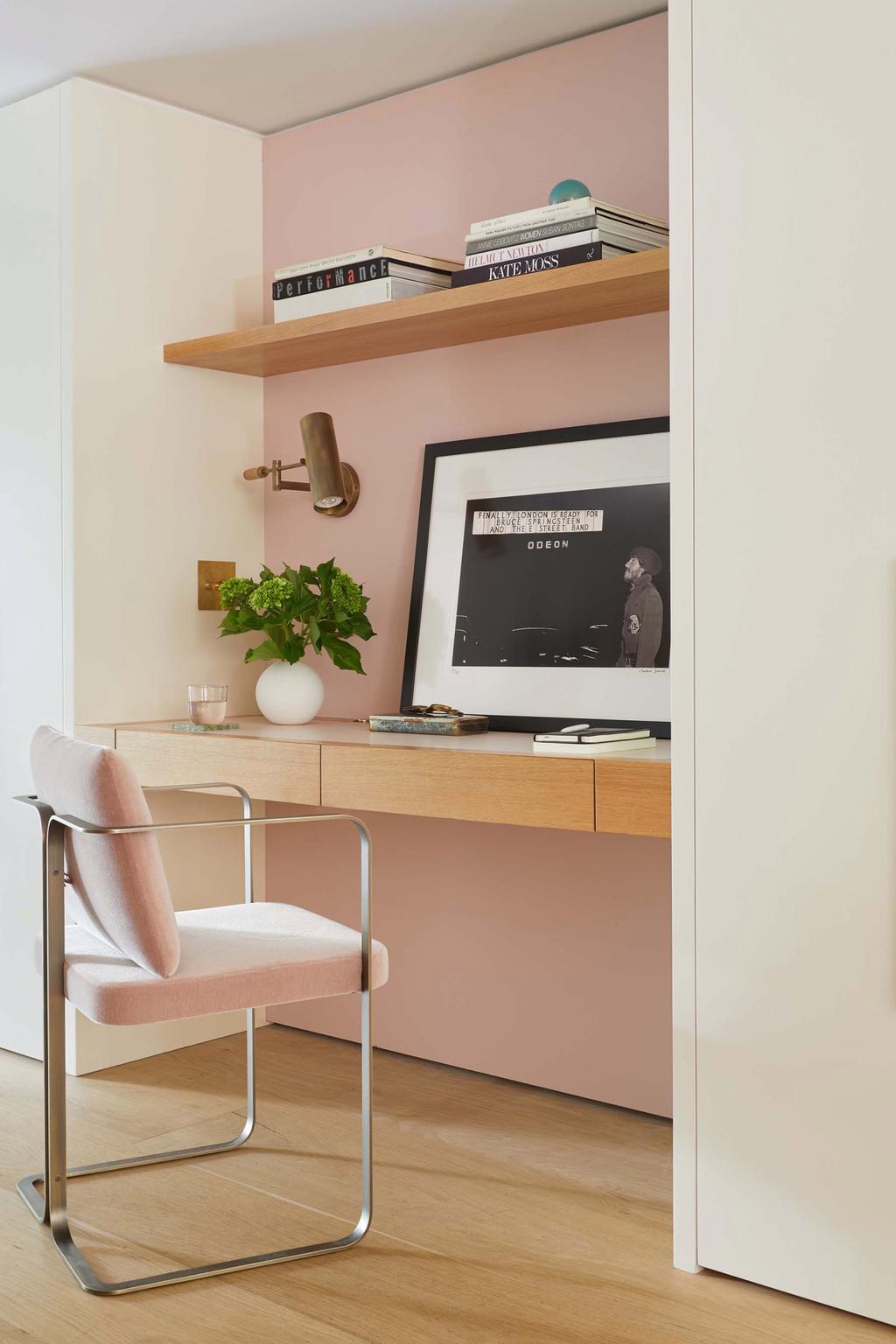 "It's rare when a client has such a specific colour preference," she admits, before adding, "we loved the colour combination and used it generously, especially in unexpected areas like the leather wrapped island base or leather inset at the desk, the bold foliage wallpaper, and the exterior."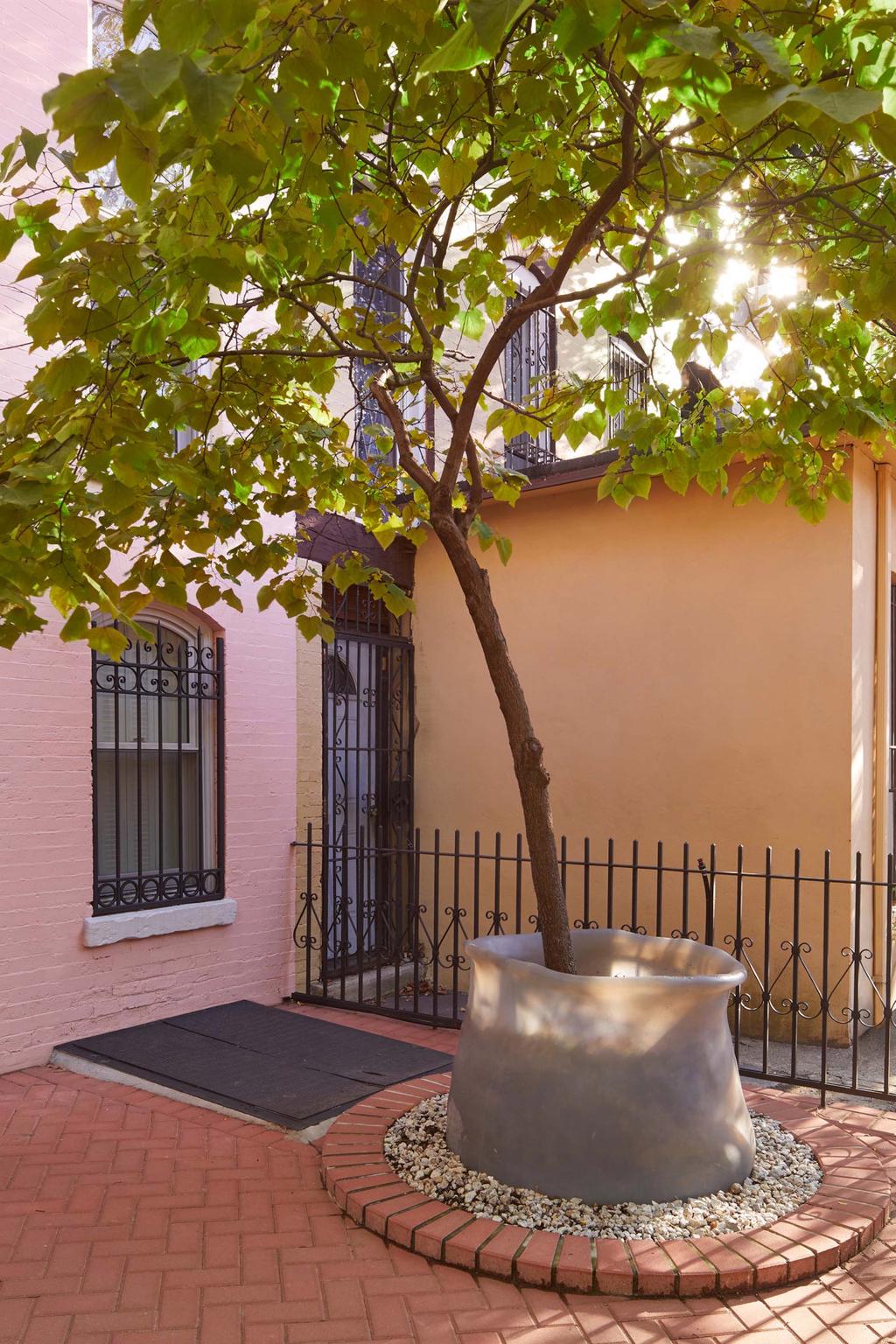 Of course, colour choice was one of the last stops in the renovation process, with the real work beginning on the structure. Luckily, the couple were highly involved in the design process from start to finish. "When they purchased the house, it was configured as two apartments, each divided into a series of small rooms," says Tang. "It required a full reorganisation to restore it to a single-family home."
Given the house's history, great care was taken to preserve the integrity of the building. The team restored the house's arched front windows, installing a new front yard and removing two "awkward" wooden rear extensions that had been added over time.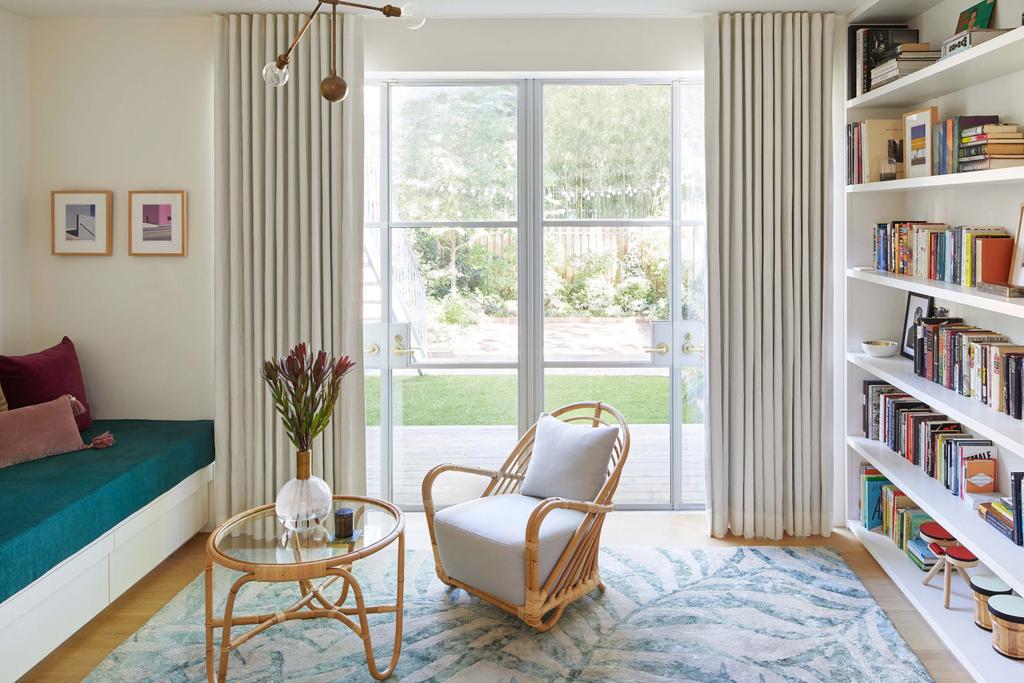 Extending the back was a challenge, admits Tang: "we built the addition out of reclaimed masonry and installed two pairs of large steel and glass French doors to access the rear yard." But the work paid off, and it turned into one of the architect's favourite rooms in the house. "[Quite often with] Brooklyn townhouses, the garden level is dark with low ceilings so it's a surprise to find a light-filled high-ceilinged space here," he adds.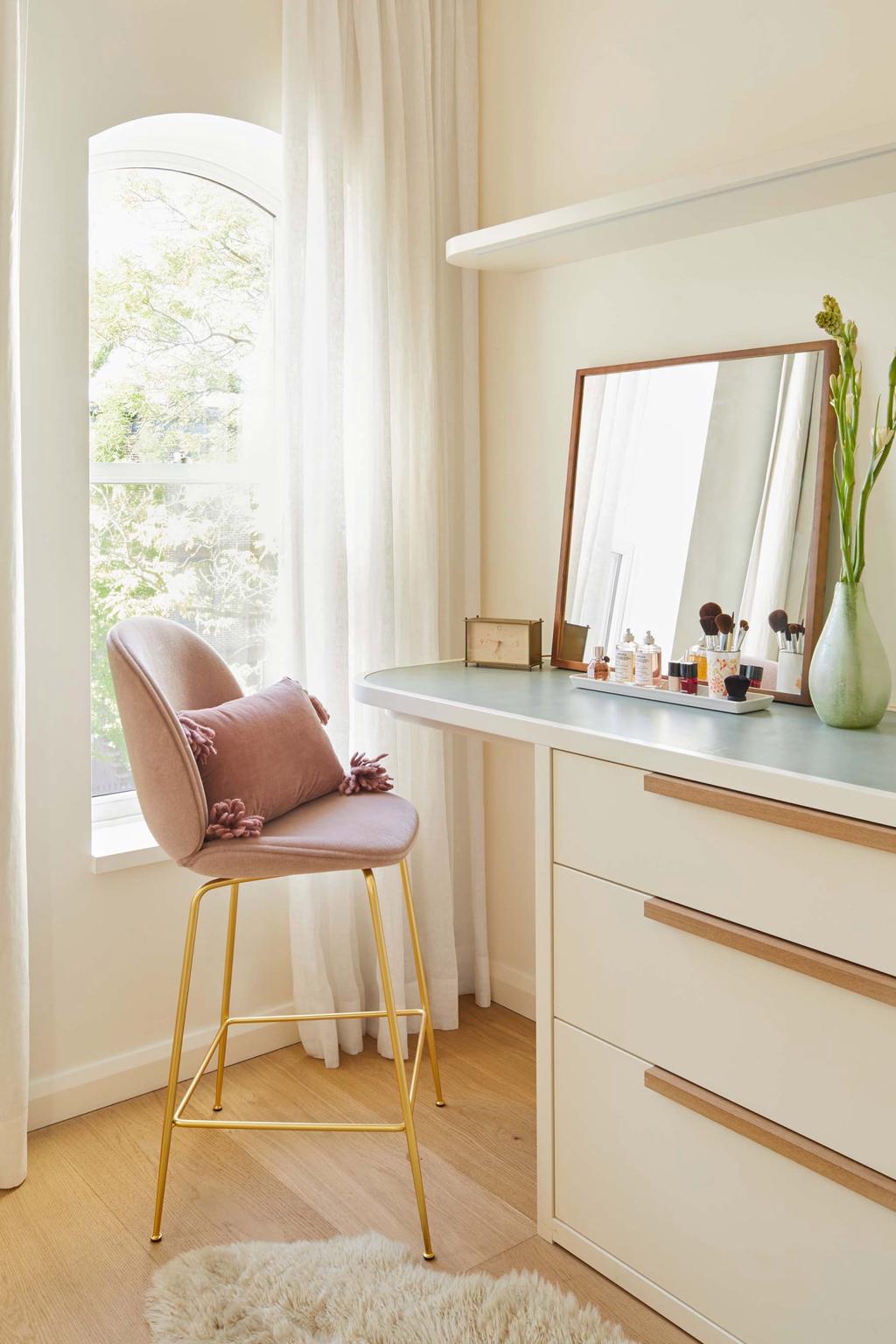 If you were to see the before pictures of this classic Brooklyn brownstone (think: drab, dark and boxed-in), you'd marvel at the work that went into opening up the house and adding custom finishes and built-ins. With strategic skylights added to areas like the dressing room and green-tile-and-stone bathroom, natural light is able to stream through the entire home.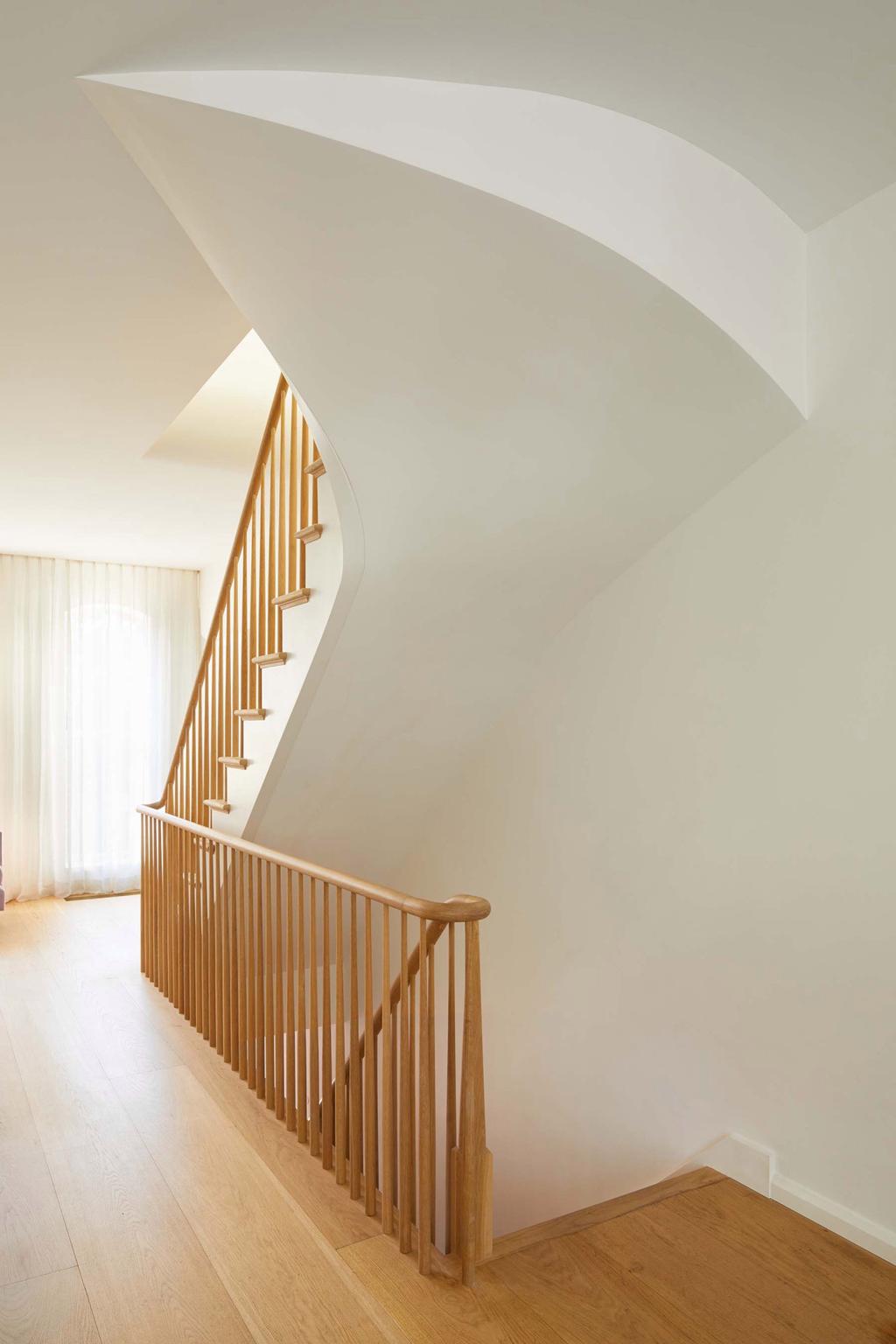 "Throughout the house, we designed swooping soft curves integrated into many details – the soffits at the skylights, the flue of the fireplace, the kitchen hood, the underside of the curving stairs, and the arched window openings," says Tang. "We also love the soft, meringue-like cream plasters that bring airiness to the space."
Read More: vogue